Rewards Program & 1st Order Discount


How to earn reward points from shopping with us?
You will receive 10 points for every $1 spent at our store (excluding postage). Points will be added to your account once the order has been dispatched. Please make sure that you sign up or log into your account when you make the purchase as reward points will not be added to guest checkout.
When you is about to checkout with an order that will earn you reward points, you will be able to see the rewards on the checkout page. There will be a section titled "Rewards Earned" the will indicate how many points or credit you will earn from the order. You will only see this when you have logged into your account, as guest purchases cannont earn reward points.

How can I use my reward points or Account Credit?
You can apply the points as a discount towards your order once you have accumulated up to 1200 points. You will be able to see the account credit balance once the reward balance on your account have reached 1200 points. The points will appear as account credit on the checkout page as available payment option. You will be able to choose how much credit to use against the purchase. An example would be you can pay for half an order through credit and the remainder using a different payment method such as paypal or visa.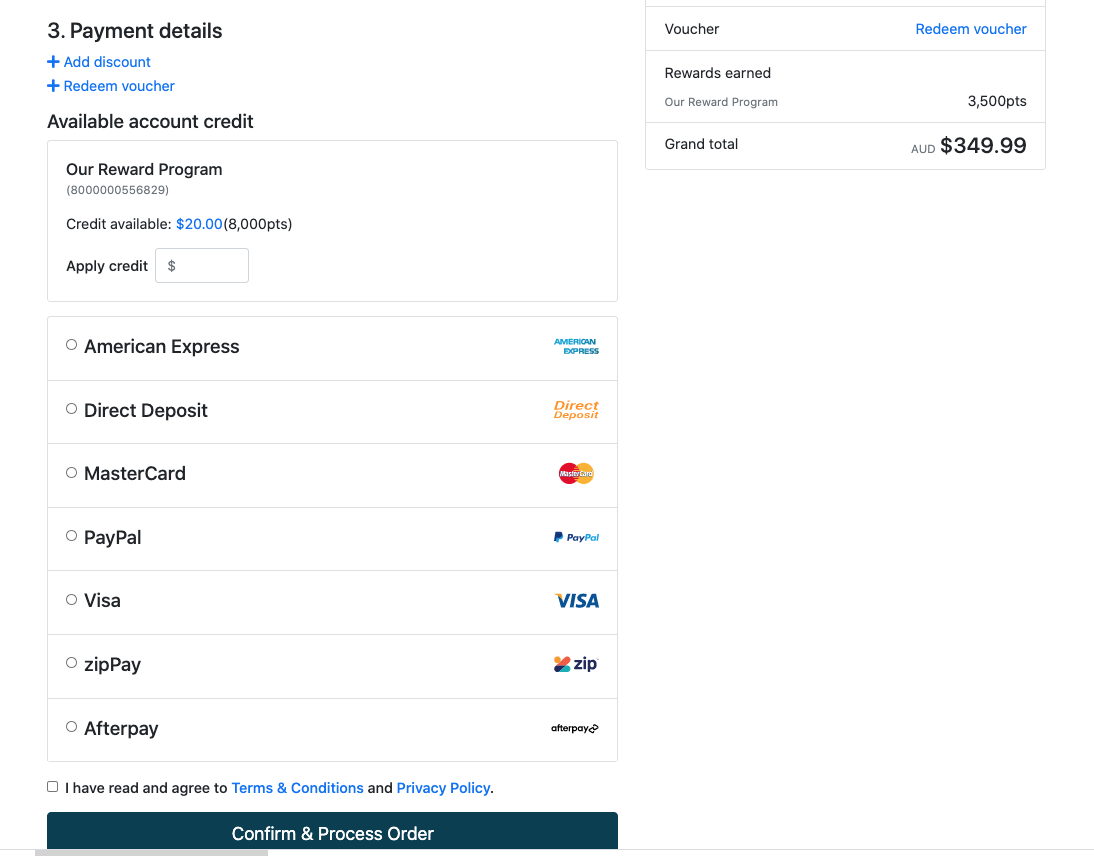 * images are for illustrative purposes only. Our reward program (points value) is different than what shown on this image.

Please note that you have to key in the amount of the Reward Value or the Account Credit you would like to use toward the order in order for the credit to be applied. If the credits are applied correctly you will see the effect on the Total Balance Due. Any unused credits can be rolled over for future orders.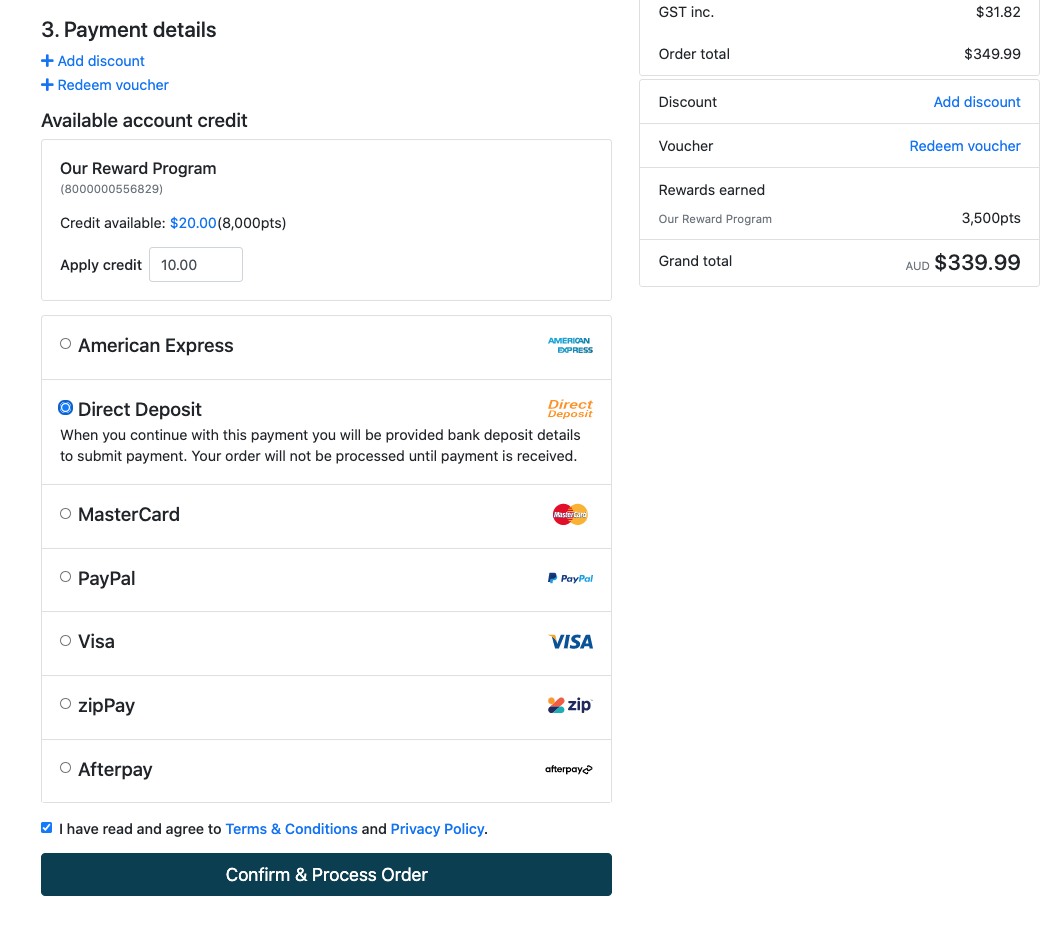 Our Reward Points Value
Reward Points Store Credits

1200 points $3
2000 points $5
4000 points $10
6000 points $15
8000 points $20
Do I need to use all my reward points in one transaction?
Reward points credit can be used across more than one purchase. One each purchase, you can decide how much credit you want to use for that purchase.

How can I view the points I have earned?
You can log in to your 'My Account' page to view the points you have earned. These points will only appear if you have earned enough points to spend (which is a minimum of 1200 points to receive $3 store credit).

Is there any expiration on the reward points?
Your reward points expire two years from when the points were earned.

First Order Discount
Craftie Cafe offers a complimentary 10% discount for all first time customers that sign up on our mailing list. You will be sent a unique coupon code to your registered email shortly after signing up. You must creat an account and be logged in for the code to work. The discount code should be redeemed at the checkout and will apply to all full price items on your first order. The purchases of diecutting machines, foiling machines, gift vouchers, and any special request orders are not eligible for this discount program. If you are experiencing any problems, please get in touch with our us at shop@craftiecafe.com.au.